How much does it cost to trade with Regency?
When trading with Regency Capital, you'll be using an introduced spread bet or CFD account from our platform provider IG.
All trading costs and charges are the same as they would be if you opened an account directly with IG and they do not charge any mark up for customers introduced by us.
IG will share some of the revenue generated by your account with us for the services we provide, and details of this payment will be sent to you in a monthly statement.
Summary of Cost Types
SPREADS
The difference between the buy and sell price, this spread is in addition to any spread in the underlying market. These charges apply to both Spread Bets and some CFDs.
COMMISSION
On Share CFDs, rather than spread you will pay commission.
OVERNIGHT FUNDING
This is a charge on Daily Spread Bets and cash CFDs. If you hold a position overnight (after 22.00h UK time) a fee is charged to your account to cover the funding cost of your position.   
Spreads and Commission
Below is a list showing spreads and commissions for popular markets.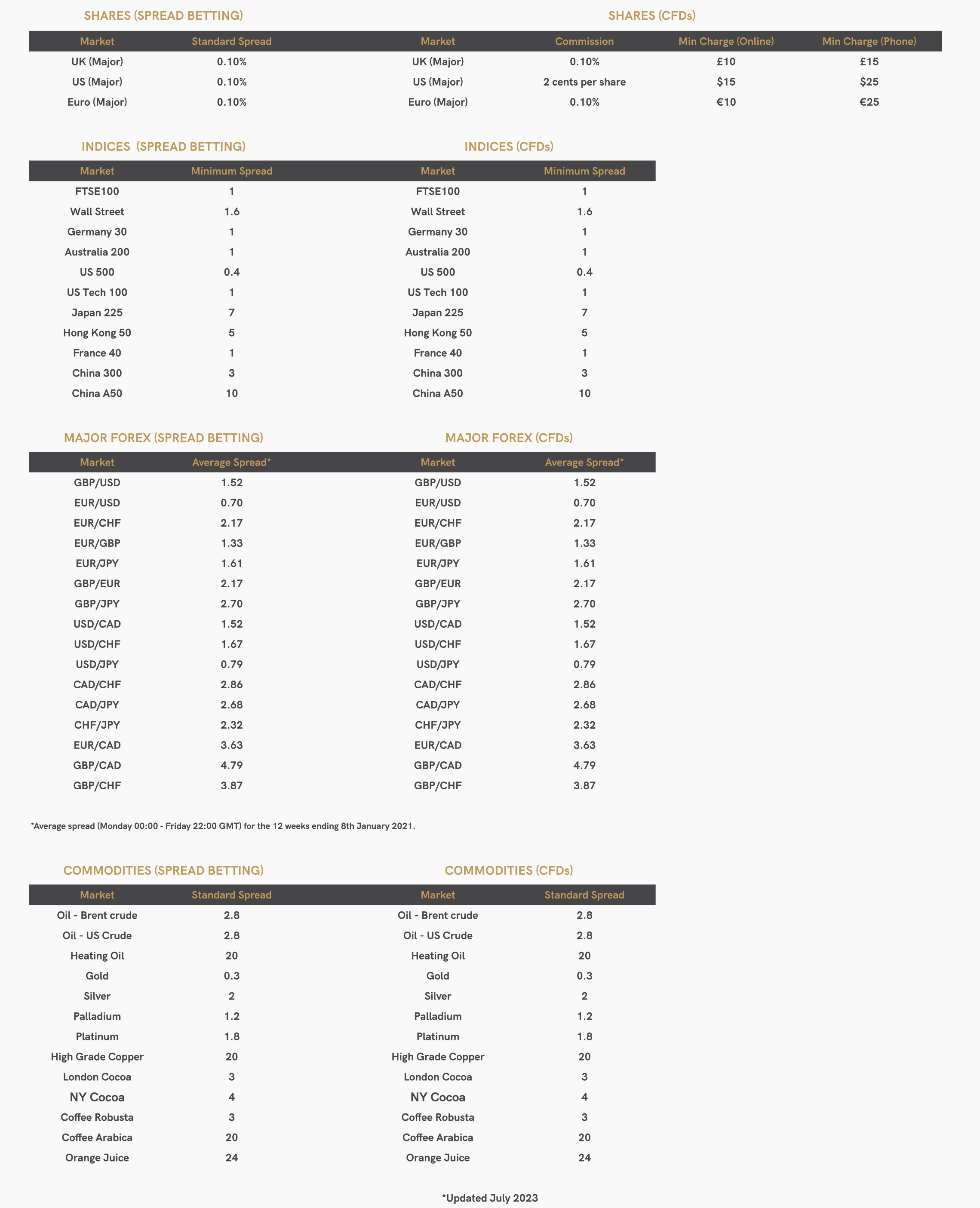 All Costs and Charges
For a full breakdown of all trading costs and charges please visit the IG website by clicking here.