Regency View:
Non-farm payrolls preview
Analysts estimating 650,000 new jobs in May
It's the first Friday of the month and that means one thing, US non-farm payrolls!
The key employment number has always been closely watched, but with markets caught in a tug of war between the strong growth 'reponing trade' bulls and the inflation fearing 'taper tantrum' bears, today's number has taken on increasing significance.
Interestingly, last month's number was surprising weak with payrolls rising only 266,000 in April and this cooled fears that the Federal Reserve would need to turn the stimulus taps off harder and faster than anticipated.
However, this month we've seen initial jobless claims hit a new cycle low and analysts are estimating a May payrolls number of 650,000 – leaving employment about 7.6 million jobs below its peak in February 2020.
According to Reuters, non-farm estimates in their survey ranged from as low as 400,000 to as high as one million jobs.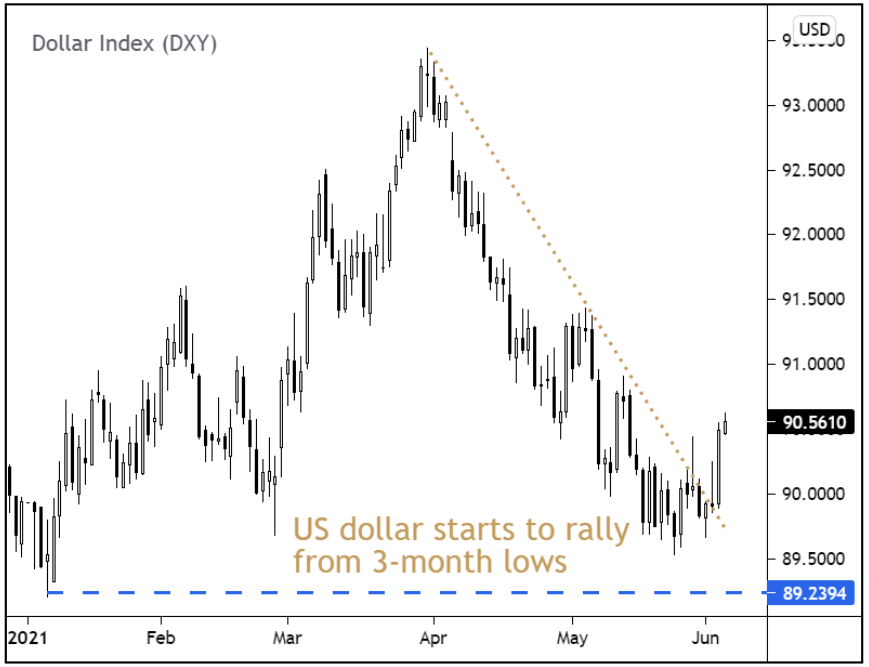 The US dollar has started to rally from three-month lows in anticipation of the stronger number. While the S&P 500 index is nervously treading water just below all-time highs with big tech 'FAANG' stocks Facebook, Apple, Amazon, Netflix and Google feeling the impact of increased inflationary expectations in recent weeks.
Non-farm payrolls are released at 1.30pm (UK time) today.
Disclaimer:
This research is prepared for general information only and should not be construed as any form of investment advice.