Trade the world's biggest brands
From Apple to Amazon, Barclays to BMW, our team of professionally qualified analysts systematically comb global equity markets looking for the best long and short trading opportunities available.
Covering the most popular stocks and indices from the UK, US and Europe, the moment we identify a high probability trade setup our clients are notified in real-time via email, SMS and WhatsApp.
Every signal contains all the information you need to place and manage your trade, from open to close, including a detailed rationale and annotated price charts.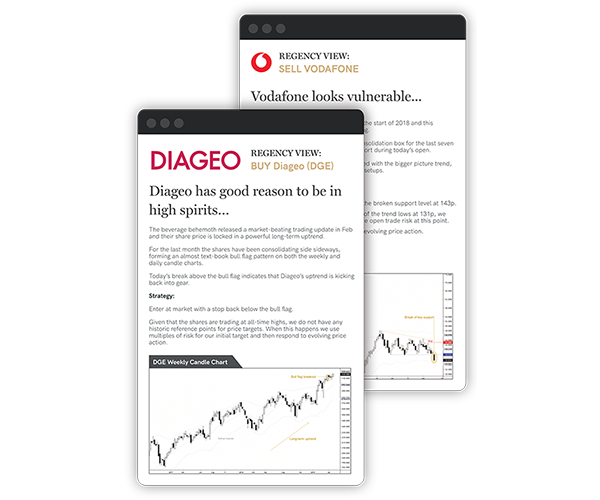 Timing Is Everything
Our bespoke strategy combines a series of statistically proven market tendencies to create a powerful and consistent trading edge. Behind every simple to follow signal is a multitude of catalysts and calculations.
We use institutional grade risk management techniques to minimise our downside

We use multi-time frame volatility analysis on every trade to maximise our upside

We use fundamental catalysts and sector momentum to optimise capital allocation