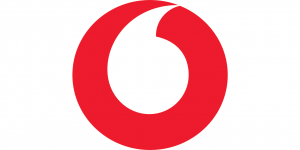 Regency View:
Market Alert: Vodafone earnings in focus
Vodafone drops as earnings disappoint
Vodafone released their Full-Year 2021 preliminary results this morning and received a bearish reaction from the market…
The mobile operator posted a 1.2% drop in Full-Year adjusted earnings, coming in at the bottom end of its guidance and missing market expectations – causing the shares to tumble more than 7% during early trading.
However, it wasn't all doom and gloom, there were plenty of positives in the numbers. Revenues returning to growth in the second half, and capital expenditure increased by €500m with plans to accelerate spending further in a bid to capture a bigger slice of the post-pandemic market.
CEO Nick Read, commented:
"The world has changed. The pandemic has shown how critical connectivity and digital services are to society. Vodafone is strongly positioned and through increased investment, we are taking action now to ensure we play a leadership role and capture the opportunities that these changes create."
Technicals
Vodafone gapped lower this morning, snapping their ascending trendline and altering the momentum dynamics of the stock.
We have seen prices start to rally from support at 131p. This support level and the top of the gap at 140p, become the key structural levels for Vodafone moving forward.
Typically, if a gap of this size holds, and prices consolidate near lows, we would anticipate lower prices for Vodafone over the near-term.
Disclaimer:
This research is prepared for general information only and should not be construed as any form of investment advice.