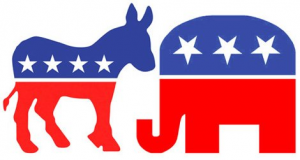 Regency View:
US Election Update
As Americans head to the polls, for what is arguably for the most divisive Presidential election in history, we're guaranteed only one thing, market volatility.
Whilst Democrat Joe Biden is well ahead in all polls, Republican Donald Trump isn't nicknamed 'Teflon Don' for no reason…
Trump turned around a similar position in the polls to beat Hillary Clinton in 2016, and in a bid to turn the tide this time around, he's embarked on a whirlwind swing state tour, holding five rallies across four states in 16hrs.
Should Trump produce another shock win, we're likely to see a similar reaction on the S&P as that witnessed in 2016 with outsized volatility.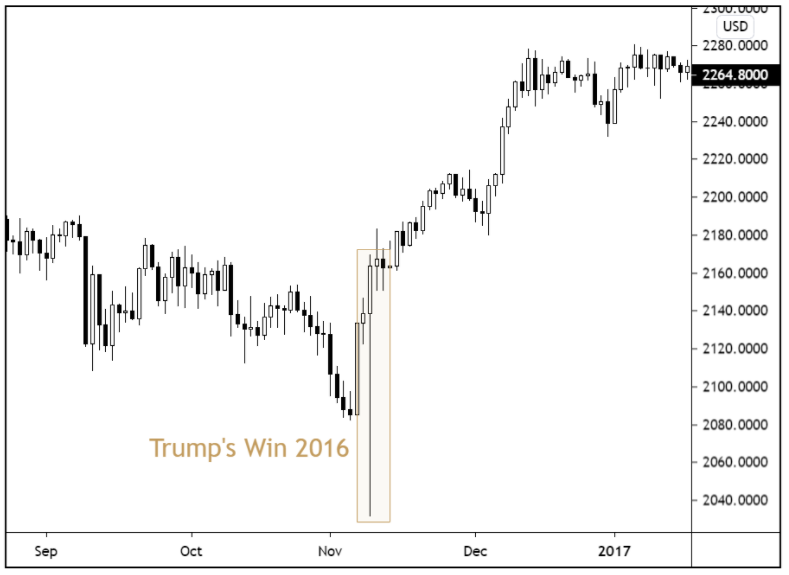 The current technical backdrop to the S&P reflects a market that began to price-in a Biden win in September and has now become nervous.
Should Biden get the nod, a 'pop and drop' scenario looks the most likely, with an immediate relief rally towards 3,500 before a sharp sell-off kicks in. However, if Trump delivers a shock win, a 'drop and pop' similar to 2016 looks the most likely outcome.  As we know, 'most likely' outcomes around elections should be taken with a significantly large pinch of salt, but the markets key structural levels on the chart below should serve as a helpful guide to navigating post-election volatility.
In yesterday's Trump v Biden 4 US Trade Ideas piece we covered how key policy differences on tax, infrastructure and energy would lead two very different looking sets of winners and losers depending on the election outcome.
Here is a brief timeline of voting results from key battleground states courtesy of IG Markets:
Due to the anticipated out-sized volatility, it's unlikely that we will release any trade signals prior to the election result. For any questions please contact your Regency relationship manager.
Disclaimer:
This research is prepared for general information only and should not be construed as any form of investment advice.