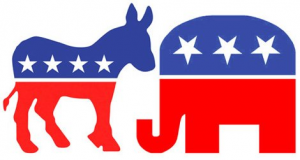 Regency View:
US Election Update II
On Tuesday we published a pre-election update mapping out the possible scenarios for the S&P.
Since then, we've seen plenty of controversy with Trump doing better than expected but still not enough to overturn a Biden lead.
Whilst Biden hasn't yet been confirmed President, the FT is currently projecting Biden 264 to Trump 214 with 270 being the crucial winning tally.
Unsurprisingly, the S&P has started pricing in a Biden win, albeit by less than the 'Blue wave' win that was being anticipated in September. As we outlined on Tuesday, we projected that a Biden win would take the S&P towards the top of the wedge, and that's exactly what we've seen (see chart below).
Our projections now anticipate a drop following confirmation of a Biden win. Whether this scenario materialises or not will depend on a number of factors…
Should congress press ahead with a new Covid-19 stimulus package this would likely press the S&P into the highs.
However, if congress fail to deliver and Trump and his lawyers dig their heels in, the uncertainty will likely weigh heavy on the market.
At the very least, with weekend event risk exceptionally high, we'd expect to see plenty of short covering into this afternoon's non-farm payrolls number.
Disclaimer:
This research is prepared for general information only and should not be construed as any form of investment advice.