Regency View:
UK Sector Snapshot
It's been a strong start to the year for the FTSE, with the UK index considerably out-performing its US peers.
The reason for this strong performance is largely down to rampant levels of inflation in both the US and UK.
High inflation has caused bond yields to surge in anticipation of tightening monetary policy from the Fed and BoE.
This has seen US tech stocks get hit hard, especially those with high levels of debt. In contrast, it has boosted banks, miners and oil – which combined represent more than half the FTSE's market cap.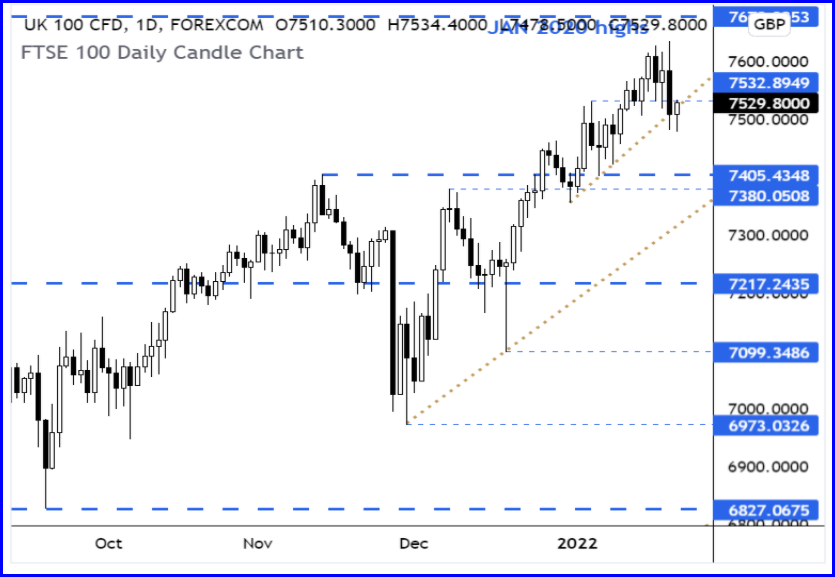 SECTOR STRENGTH
There have been three clear standout performances at the sector level:
Banking – as mentioned above, the surge in bond yields due to the anticipation of multiple rate hikes this year has seen banking stocks outperform.
Mining – commodity prices have been strong, due to a quicker than anticipated recovery from the Omicron variant.
Oil & Gas – the energy 'supply squeeze' theme from 2021 looks very much in play as we start the New Year.
SECTOR WEAKNESS
We've seen clear weakness in Housebuilding & Construction which is no real surprise given the narrative of rate hikes and inflation.
Another sector which has underwhelmed since the turn of the year is Telecoms. However, at the stock level this looks to be just a retracement within an emerging uptrend.
Disclaimer:
This research is prepared for general information only and should not be construed as any form of investment advice.