Regency View:
UK Sector Snapshot
After multiple failed attempts, the FTSE finally broke to new highs for the year yesterday…
With the breakout underway, we thought we'd take look at the sectors which are driving the breakout, and the sectors which are lagging behind…
SECTOR STRENGTH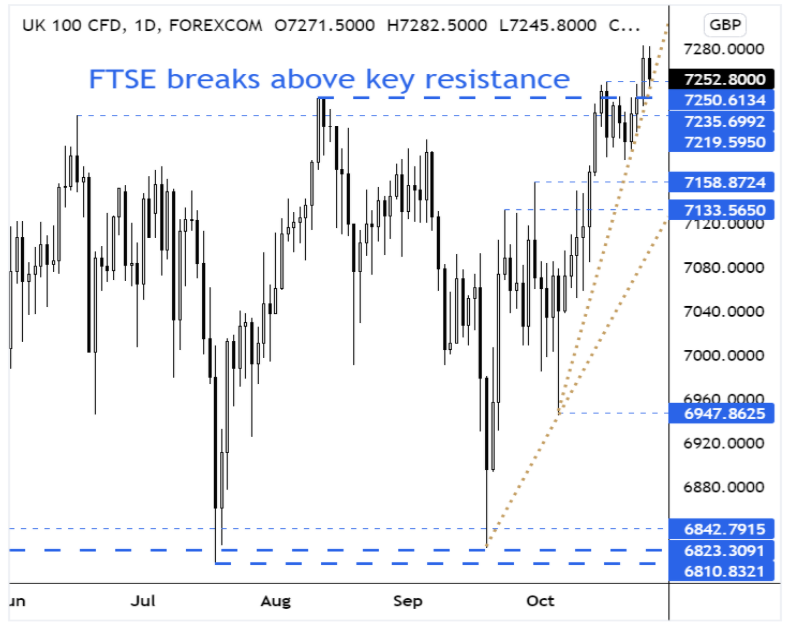 During the initial phase of market breakouts, strong sectors tend to get even stronger. A standout performer for several weeks now has been Banking, with the sector enjoying the rise in bond yields and the economic recovery which has resulted and a sharp reduction in bad loan provisions. We've also seen strong corporate earnings within the banking sector on both sides of the Atlantic in recent weeks.
We've seen a strong recent performance from Consumer Defensive's which have had a better than expected earnings season – with many key players including Unilever and Proctor & Gamble demonstrating that they can pass on inflation to customers. Other recent strong performances have come in Utilities and Housebuilding & Construction.
SECTOR WEAKNESS
A notable laggard of the FTSE's recent breakout has been Mining with fears of slowing growth in China continuing to dog the sector. While Telecoms have largely tracked sideways as the FTSE has moved higher.
Disclaimer:
This research is prepared for general information only and should not be construed as any form of investment advice.