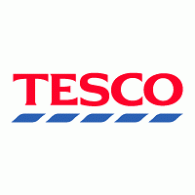 Regency View:
Market Alert: Tesco (TSCO)
Tesco announce £500m share buyback as profits surge
Tesco's share price has jumped more than 5% in early trading following the release of their Interim Results…
The UK's largest food retailer reported a 29% rise in first-half operating profit to £1.3bn thanks to a reduction in exceptional costs such as putting in place additional cleaning and protective screens in stores.
UK sales increased 1.2% with revenue at wholesale arm Booker jumping 11% as pubs and restaurants reopened.
When previewing Tesco's numbers in Monday's Stocks to Watch video we mentioned that "the market will be looking for an upgrade to it's Full-Year guidance" and that's exactly what we got…
Full-year adjusted operating profit is now expected to be between £2.5bn and £2.6bn – just ahead of analysts expectations and well above the £1.82bn reported last year.
Tesco also announced a £500m share buyback and a progressive dividend policy which aims to target a pay-out of around 50% of earnings each year.
Commenting on the strong numbers, CEO Ken Murphy sadi:
"We've had a strong six months; sales and profit have grown ahead of expectations, and we've outperformed the market...
As a result of our strong first half performance, we have increased our adjusted retail operating profit expectations for this financial year to between £2.5bn and £2.6bn"…
On Tesco Bank he added…
"We now expect Tesco Bank to deliver adjusted operating profit of at least £120m for this financial year. This expectation remains highly dependent on the economic outlook."
Technicals:
The market's reaction to today's results has been resoundingly bullish with the shares gapping higher in a weak market.
This burst of bullish momentum is in-line with Tesco's bigger picture uptrend and we expect this to kick-start a new leg higher.
However, the key question today is whether the shares can hold and close above the September swing highs as failure to do so may take some shine off today's stellar performance.
Disclaimer:
This research is prepared for general information only and should not be construed as any form of investment advice.