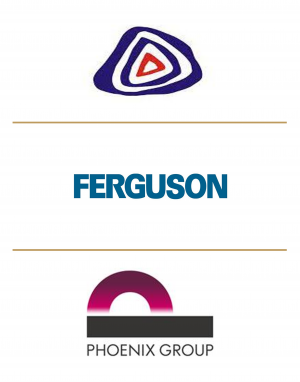 Regency View:
PHNX, FERG, AAL – Today's UK Trades Ideas
Phoenix Group snaps support
Yesterday's price action saw insurance group Phoenix (PHNX) break and close below key support at 669p.
We expect this broken support area to provide resistance moving forward, and we also expect this breakout to trigger further selling pressure.
Strategy Type: Breakout
Key Support 629p / Key Resistance 669p
Ferguson retests key trend support zone
Ferguson (FERG) has been pulled back down into a key area of trend support created by the broken February highs at 7,688p.
Given the strength of Ferguson's long-term uptrend, the area of trend support at 7,688p has a high probability of holding.
Strategy Type: Trend continuation
Key Support 7,688p / Key Resistance 8,179p
Anglo bounces from bottom of range
Mining giant Anglo American (AAL) have been bouncing around within a well-defined range for the past three months.
Recent price action has taken the shares back down to the bottom of the range, and as can be seen from this morning's price action, the shares are already attracting buyers.
Strategy Type: Range trade
Key Support 1,750p/ Key Resistance 2,000p
Disclaimer:
This research is prepared for general information only and should not be construed as any form of investment advice.