Regency View:
Non-farm payrolls preview
Consensus estimate: 500,000 jobs added in September
During the last month, we've seen 'stagflation' fears rise to the forefront of the market's consciousness and a US debt default narrowly avoided.
The US dollar index has risen to its highest levels of the year as currency traders moved to price-in tapering asset purchases.
We've also seen the deepest pullback in US stocks since October last year.
Despite the turbulent backdrop, analysts are expected a strong jobs report for September…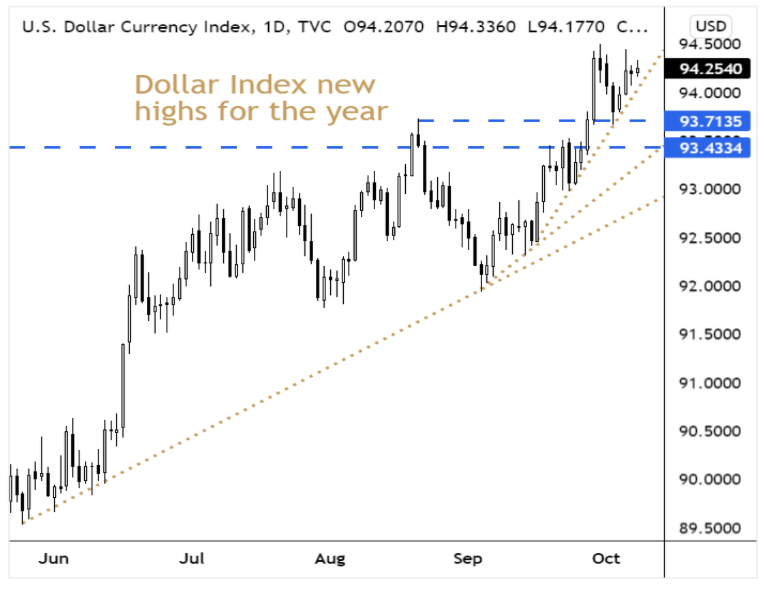 Consensus estimated indicated that job growth is likely to top 500,000, with the unemployment rate falling to at least 5.1%.
Fed Chair Jerome Powell has made is intentions pretty clear that the central bank will begin tapering in November. An in-line or beat on today's non-farm's will see the Fed press ahead with these plans. Only a large downside surprise could put pressure on the Fed to reverse its stance.
Technicals
The S&P 500 broke below its long-term ascending trendline in mid-September. Whilst this has not altered the long-term bullish trend on S&P, it has damaged short-term momentum.
Since the break of trendline, we've seen the market make a choppy move sideways – jumping higher yesterday to retest the broken trendline.
The current market structure favours fading any move we see on today's non-farm's – shorting into resistance and buying on any dip to support.
US Non-farm payrolls data is released at 1.30pm (UK time)
Disclaimer:
This research is prepared for general information only and should not be construed as any form of investment advice.