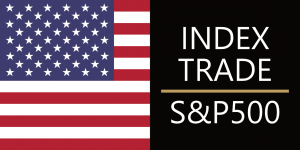 Regency View:
Market Alert: S&P 500
Will the S&P bounce back again?
Whilst Wednesday's sharp sell-off was the S&P's worst day in five months, it has done little to alter the US markets medium-term uptrend which remains very much intact…
We can see from the medium-term chart below that the ascending trendline and the horizontal resistance/turned support level at 3,586 are pivotal levels to watch regarding the integrity of the trend. It's also worth noting that the market has bounced back from sharp sell-off's on multiple occasions during this recent bull run.
However, in the short-term momentum now favours the bears. As can be seen from the short-term chart, the market printed a new swing low on Wednesday and Thursday's attempt to recover fell away towards the close. And should the market continue to languish near Wednesday's lows, we would expect to see another leg lower.
Much depends on the senate agreeing to Biden's new fiscal stimulus package – should this happen, we'd of course expect to see a retest of the highs.
Disclaimer:
This research is prepared for general information only and should not be construed as any form of investment advice.