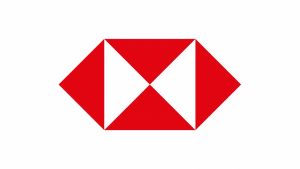 Regency View:
Market Alert: HSBC (HSBA)
Traders left conflicted over HSBC Final Results
HSBC's Final Results were a mixed bag of sobering numbers and optimistic soundbites…
The bank saw annual profits drop 34% to $8.8bn from $13.4bn the year prior, with fourth quarter, adjusted profit sliding 50% year on year to $2.2bn.
Whilst these numbers were slightly ahead of analyst expectations, they underline the impact of loan losses caused by the pandemic.
It wasn't all doom and gloom though, and the general tone of the results was one of optimism with CEO Noel Quinn commenting "We have had a good start to 2021, and I am cautiously optimistic for the year ahead".
The bank announced that it would start paying a dividend of $0.15 per share after a Bank of England ban on shareholder payouts was partially lifted late last year.
HSBC also outlined their strategic plans to invest in fast-growing markets in Asia and said it would expand beyond Hong Kong into mainland China and Singapore.
Technicals
In yesterday's Stocks to Watch video we highlighted that HSBC had been consolidating beneath key resistance and that today's price action would be crucial in determining the short-term outlook for the shares…
After a large opening move above resistance – which appeared to flush out weak-handed shorts, HSBC have fallen back below resistance.
There's plenty of trading left to go today, but should the shares close back below 427p resistance, it would setup a bearish 'fakeout' setup which could lead to a retest of the February lows.
Disclaimer:
This research is prepared for general information only and should not be construed as any form of investment advice.