Regency View:
Market Alert: Gold and Silver outlook
Gold falls to two-month lows
Both Gold and Silver are priced in dollars and are negatively correlated to the greenback. Hence the 2% rise in the US dollar index that we've witnessed since the turn of the year has presented a headwind to both precious metals.
However, the long-term outlook for the US dollar is bearish – with the anticipation of further monetary easing required to kick-start to US economy, and this is favourable for commodities and precious metals.
Gold has remained locked within a wide descending channel since the summer. Being a 'safe haven', it remains a reasonably effective hedge against equity market weakness.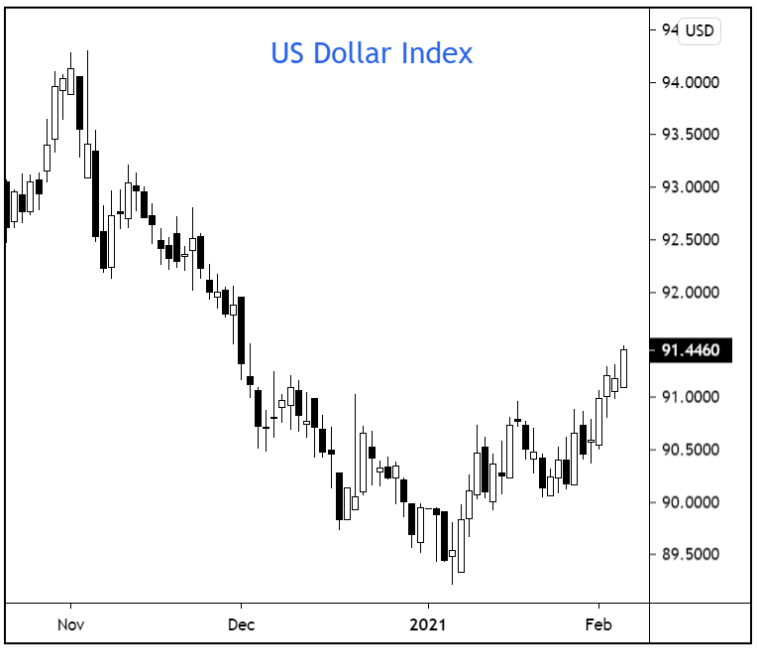 Recently, its safe haven characteristics have worked against it as the global vaccine rollout and increased likelihood of a large US fiscal stimulus package has reduced demand for safe havens. Gold has broken to a two-month low today with swing support at $1,763 likely to be the next resting place.
The shorter-term outlook for silver is more bullish than gold. Its industrial uses means that it will benefit from the global economic recovery and the US fiscal stimulus package.
Silver surged to eight-year highs earlier this week as it was rumoured that the 'reddit wallstreetbets' traders had targeted a silver ETF in order to squeeze short positions held by certain banks. This looks to have been misguided as many banks actually hold physical silver and hence need to hedge their exposure in the futures market. Silver has rejected resistance and fallen back towards its ascending trendline.
Disclaimer:
This research is prepared for general information only and should not be construed as any form of investment advice.