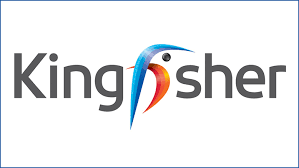 Regency View:
Kingfisher (KGF) Q3 Trading Update
Kingfisher gap lower despite bullish profit outlook
Management expectations and market expectations can be very different beasts, and this morning's Q3 numbers from DIY retailer Kingfisher is a prime example…
The owner of B&Q and Screwfix said its sales and profit to be towards the higher end of its guidance, but the shares are trading 5% lower in early trading.
According to Kingfisher's trading statement, consumers have shown a more permanent shift to working from home even as most economies in Europe have reopened.
"Demand remains supported by what we believe are enduring new industry trends, including more working from home," commented Kingfisher CEO, Thierry Garnier.
Sales in the three months to October rose 15 per cent when compared with the same period two years ago before the pandemic.
Technicals
The market's reaction has been underwhelming and the shares have gapped below the 'wedge' consolidation pattern which had formed during the last month.
Whilst this morning's negative gap is bearish, the shares are now within touching distance of a key area of support created by the October 2020 swing highs and the October 2021 swing lows (see chart below).
Given the bullish tone to the trading update, we would expect to see buyers step in at this long-term support level.
Disclaimer:
This research is prepared for general information only and should not be construed as any form of investment advice.