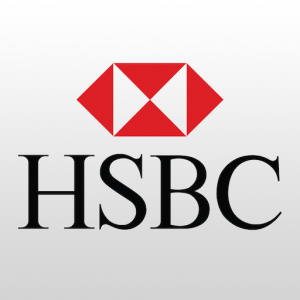 Regency View:
HSBC Up 6% on Q3 Earnings – Market Alert
HSBC jump 6% as drop in profits less than expected
HSBC is leading the FTSE this morning following the release of their Q3 earnings.
The troubled Asian-focused bank said it will embark on a transformation of its business model, after posting a less than expected 35% drop in quarterly profit to $3.1bn (£2.3bn), while revenues fell 11%.
Commenting on the numbers, HSBC CEO Noel Quinn said:
"These were promising results against a backdrop of the continuing impacts of Covid-19 on the global economy".
"I'm pleased with the significantly lower credit losses in the quarter, and we are moving at pace to adapt our business model to a protracted low interest rate environment."
Fundamentals
HSBC had set aside between $8bn and $13bn for bad loans, but it now says its expenses are likely to be at the lower end of that range.
The bank currently trades on a forward PE multiple of 10.3 which is far from bargain basement levels. However, should the company deliver on its restructuring plans, a re-rating would not be out of the question.
Technicals
This morning's gap open is HSBC's third bullish price gap in less than two months – indicating that short-term momentum is now firmly favours the bulls.
However, it is worth noting that despite the recent rally, the shares remain in a long-term downtrend. Hence, depending on your trading timeframe, this rally could be viewed as merely a retracement within a long-term trend.
Disclaimer:
This research is prepared for general information only and should not be construed as any form of investment advice.