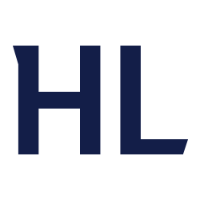 Regency View:
Market Alert: Hargreaves Lansdown (HL.)
HL drop 10% after profit miss
Hargreaves Lansdown are bottom of the FTSE this morning following the release of their Full Year results…
Despite delivering record trading volumes on the 'GameStonk' retail trading frenzy, the investment platform missed market expectations for Full Year profits.
Underlying pre-tax profit rose to £366m for the 12 months that ended in June, up from £339.5m a year earlier. Its assets under administration grew 30% to £135.5bn, with net new business inflows of £8.7bn.
HL raised its dividend per share by 3% to 38.5 pence, but total dividend fell 8% to 50.5 pence compared to last year, when it paid a special dividend.
After this morning's sharp sell-off the shares are trading at lows for the year and currently testing key support at 1,486p.
A close below this support level could open the door for a retest of the November 2020 lows at 1,313p..
Disclaimer:
This research is prepared for general information only and should not be construed as any form of investment advice.