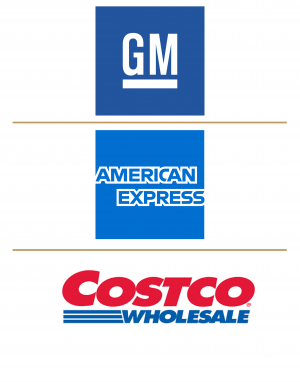 Regency View:
General Motors, American Express, Costco – Today's US Trades Ideas
US auto sales gain pace in October
General Motors (GM) is benefiting from a robust recovery in US car sales.
Data released yesterday indicated that US auto sales would rise 3% in October – ahead of expectations.
After retracing back to broken resistance at 33.32, GM have started to kick on higher again.
Strategy Type: Trend continuation
Key Support 33.32 / Key Resistance 38.02
American Express gaps below swing support
American Express (AXP) look vulnerable after gapping below key support at 93.41.
Today's small opening range inside of yesterday's candle suggests that this downside momentum is likely to continue.
Strategy Type: Momentum
Key Support 75.15 / Key Resistance 93.41
Costco pulls back to trend support
This is a text-book trend contination trade setup.
Costco have carved out a well-established uptrend in recent months – fuelled by a series of strong updates and broker upgrades.
With prices pulling back to previous resistance, Costco looks set to resume its long-term uptrend.
Strategy Type: Trend continuation
Key Support 362 / Key Resistance 383
Disclaimer:
This research is prepared for general information only and should not be construed as any form of investment advice.