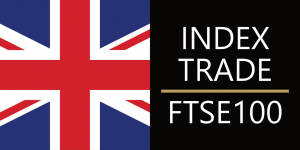 Regency View:
FTSE 100: Market Alert
FTSE ends the year with a failed breakout
In a year full of frustrations and false dawns, it seems only fitting that the FTSE sign off 2020 with a failed breakout…
The November COVID vaccine rally had taken the market right up into the summer highs of 6,516. For a while it looked as thought the FTSE would hold above that resistance level as the market used it as support in early December. However, this week's price action tells a very different story…
After breaking to new highs on Tuesday, prices quickly reversed, and the market has fallen back below both the December highs at 6,639 and the summer highs at 6,516 – forming a failed breakout pattern. This is by no means a major read flag for any bulls, but it should provide pause for thought.
Should the market continue to carve out higher swing lows then another attempt to break 6,639 is more than possible. If however, the FTSE breaks the 6,200 level in early January trading, a swift drop down into 5,600 would not be out of the question.
As we look ahead to 2021 we see a backdrop of catalysts and challenges in almost equal measure.
The bulls will point to the COVID vaccine breakthrough, Brexit clarity and large-scale economic stimulus as major supporting factors for equities in 2021. Whilst the bears will argue that we've yet to see the peak of either the pandemic or the economic fallout.
As short-term traders we have the luxury of not needing to put a flag in either bull or bear camps. We know with certainty that there will be many profitable trading opportunities on both the long and short side of the market and our only goal is to find the highest probability setups.
On behalf of everyone at Regency Capital, we wish you a Happy and Healthy New Year.
Disclaimer:
This research is prepared for general information only and should not be construed as any form of investment advice.