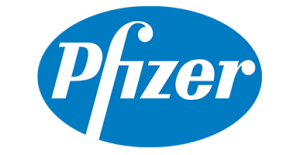 Regency View:
Covid-19 vaccine – Market Alert
Pfizer set to open 12% higher on Covid vaccine news
Breaking news within the last hour has seen global stocks surge higher on Covid-19 vaccine optimism.
According to the FT, a Covid-19 vaccine being developed by Pfizer and Germany's BioNTech has been found to be more than 90% effective.
The finding was the result of the first independent analysis of any Covid-19 vaccine in phase 3 trials, and given the green light, the vaccine could be available by the end of the year.
Fundamentals
Pfizer currently trade on a forward price/earnings multiple (PE ratio) of 11.6 in the top half of the US pharma sector.
The shares have an attractive 3.96 historic dividend yield which is covered 1.95 times earnings.
Technicals
The shares are currently trading in the pre-market at 40.91 – a gain of 12% on Friday's closing price.
This projected opening price will take the shares above two levels of key resistance at 38.63 and 39.35.
A key technical level to pay attention to will be the November 208 highs at 43.
Disclaimer:
This research is prepared for general information only and should not be construed as any form of investment advice.