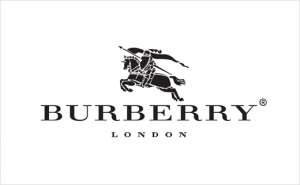 Regency View:
Market Alert: Burberry (BRBY)
Burberry drop 7% as influential CEO departs
Burberry announced this morning that CEO Marco Gobbetti would be stepping down…
Gobbetti took charge in 2017 and has overseen a repositioning of the Burberry brand towards high fashion, and has driven growth in Asia – with the share price over 60% better off than when he took the top spot.
"The board and I are naturally disappointed by Marco's decision but we understand and fully respect his desire to return to Italy after nearly 20 years abroad" commented Burberry chairman, Gerry Murphy.
Burberry now have until the end of the year to find a replacement.
Technicals
The shares have gapped significantly lower following today's news – breaking the short-term ascending trendline (gold dotted line).
Price gaps of this nature represent a burst of bearish momentum which create a scar on the price chart that may take many months to heal.
Key technical levels to watch include; the top of the gap at 2,240p, the broken swing lows / bottom of the gap at 2,152p, and today's lows of 2,024p.
Should prices consolidate within today's range, we would expect further downside with the may swing lows at 1,885p being a key target.
Disclaimer:
This research is prepared for general information only and should not be construed as any form of investment advice.