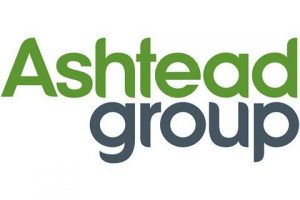 Regency View:
Market Alert: Ashtead (AHT)
Ashtead hit new highs on Q1 results
Ashtead's share price has broken to new trend highs this morning after forecasting annual results above its earlier expectations…
In this morning's Q1 results, the US-focused rental equipment provider said rental revenue had jumped 22% during the quarter with adjusted earnings per share (EPS) surging 66% over the same period.
"This reflects continued market outperformance across the business" said CEO Brendan Horgan…
"In the quarter, we invested $551m in capital across existing locations and greenfields and $123m on five bolt-on acquisitions, adding a combined 29 locations in North America" he continued. 
Ashtead now expect business performance this year to be ahead of previous expectations.
Technicals
The shares have formed a powerful stair-casing uptrend since the turn of the year – with resistance being used as support on multiple occasions.
Today's price action has seen the shares 'gap and go' higher and they are currently trading up 3% on the day.
Chasing hot stocks is not something we recommend, and we will be waiting patiently for a pullback before joining Ashetad's long-term uptrend.   
Disclaimer:
This research is prepared for general information only and should not be construed as any form of investment advice.